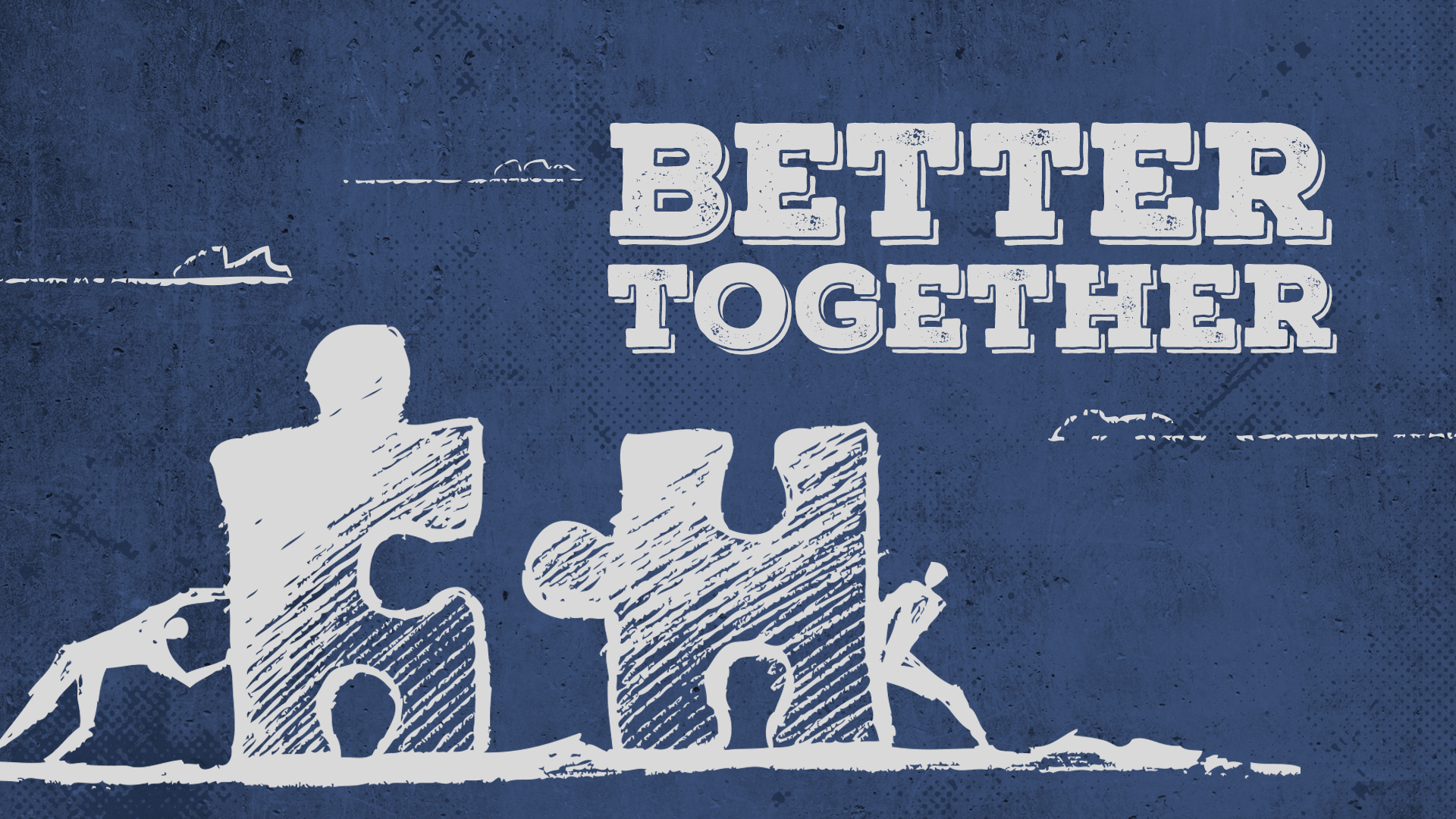 Welcome to Southeast!
Whether this is your first time at Southeast or you've been attending regularly, we'd love to learn more about you. We would love to connect with you and treat you to a beverage of your choice! To get your coupon, fill out the card in the seat back, take it to the Welcome Center in the lobby, or complete the form online via the link below or on the SoutheastCC app.
CONNECT
---
Daily Readings
September 25
Nehemiah 4:1-23
September 26
Hebrews 10:19-25
September 27
Nehemiah 6:1-19
September 28
Ephesians 6:10-18
September 29
Psalm 18:1-24
September 30
Psalm 18:25-50
October 1
Galatians 6:7-9
Memory Verse
My purpose in writing is to encourage you and assure you that what you are experiencing is truly part of God's grace for you. Stand firm in this grace.
1 Peter 5:12 (NLT)
---
Stay Informed
Subscribe to have this and our weekly updates delivered to your inbox. Subscribe.
---
FIRST STEP AT SOUTHEAST
OCT 14 | 6:30 PM
Are you new to Southeast, or would you like to take a step toward getting to know Southeast as your church home? We invite you to take the First Step and join us for a free dinner! Free childcare is available with advance registration. Learn more online at southeastcc.org/first-step.
BIBLE ESSENTIALS CLASS
OCTOBER 1, 8 & 15 | 10:45 AM
Understanding God's message to us through scripture begins with a basic knowledge of how the Bible is put together, who wrote it, and why! Phil and Donna Vaughan will guide us in learning the basics we need to read and learn from the Bible. Join us! Learn more and register online at southeastcc.org/bible-essentials.
NEW PARENTS
BABY DEDICATION: OCT 7-8
Baby Dedication weekend is a great opportunity to publicly commit to raising your child with biblical values. Invite friends and family to join you for this special event! More information and registration is online at southeastcc.org/family.
GOT A LAPTOP TO DONATE?
Do you have a laptop to donate, or want to help others who need one? The CPU4U outreach ministry team will refurbish your used laptop, then donate it to individuals or families in need. Text or leave a message for our team at 303.882.3506.
SOUTHEAST SUPPORT GROUPS
Whether you face major loss, family challenges, past trauma, or want to break a negative behavior pattern, we have support groups to help you begin your journey of healing with others walking similar roads. Stop by Room 100 (across the lobby) to meet group leaders and get information, or visit southeastcc.org/support-groups.
ADULTS 55+
WORSHIP & THE WORD: SEPT 24 | 6 PM
Join others in the "55+" season of life for a night of Worship & The Word! It will be a fun evening of worship music and a guest speaker teaching on a topic that you won't want to miss. Catch up with old friends and meet new ones. Light refreshments will be served. southeastcc.org/adults55+
NIGHT OF PRAYER
OCT 8 | 6:30 PM | ROOM 251
Join us as we pray together for the community at Southeast, the Denver metro area, the state, the nation and people around the world. Visit southeastcc.org/nightofprayer for more information.
QUARTERLY FINANCIAL UPDATE
We appreciate your generous giving! To learn about how your gifts are used in ministries at Southeast and across the world, stop by the Guest Services kiosks and pick up a copy of our quarterly financial statement.
---
Generosity
If you call Southeast your home, we encourage you to give generously and intentionally.
Learn why and how to give