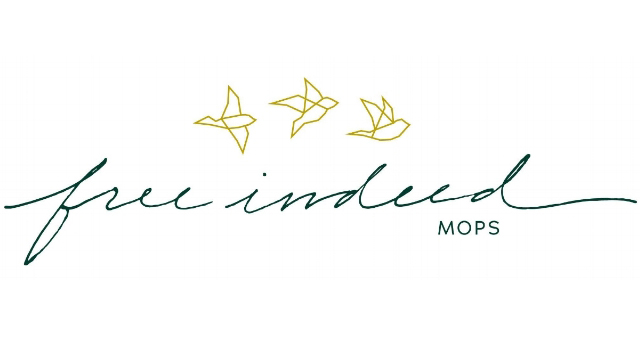 Welcome to Southeast MOPS/MOMSNext! We can't wait to meet you!
All About MOPS
MOPS is a international organization that encourages and equips moms of young children (0-5) to realize their potential as mothers, women, and leaders, in relationship with Jesus and in partnership with the local church. MOMSnext is the branch of MOPS that serves mothers of school-age children towards the same vision. Southeast meets as a combined MOPS/MOMSNext group. No matter the age of your child(ren), you are welcome and included in our group.
Our Focus For The Year
Our theme this year is 'Free Indeed.' The topic of freedom extends to all corners of a mother's life: parenting, relationships, personal habits and goals, and ultimately, our freedom in Christ. We will explore our theme through speakers, activities, and crafts as we engage in conversation—and life—with one another.
What to Expect
MOPS meetings typically include food and refreshments, open-ended
discussion with fellow moms, and a time to focus on a meaningful
topic. We also make 3-4 crafts per year and have 3-4 parties together
during our regularly scheduled meetings.
Who We Are
The moms in Southeast MOPS come from many different backgrounds. Quite a few of us live in Parker, but moms from the surrounding areas also attend our group. Our moms value the relationship building that happens in our MOPS group more than any other part of our programming.
Though it is also our hope that you will find yourself personally renewed and spiritually deepened through the content of our meetings.
All The Details
When: The 1st and 3rd Thursday of every month September-May from 6:30 - 8:30 PM.
Where: Room 257, which is up the stairs near the bookstore and sanctuary.
Dues: $50, including membership with MOPS International (First 2
visits are free)
Childcare: Available for $50 per family per semester
MOPS Coordinator: Maura Lohse, 303-915-9815
Contact information:
Website: facebook.com/southeastnightMOPS

For questions, click the CONTACT button below.