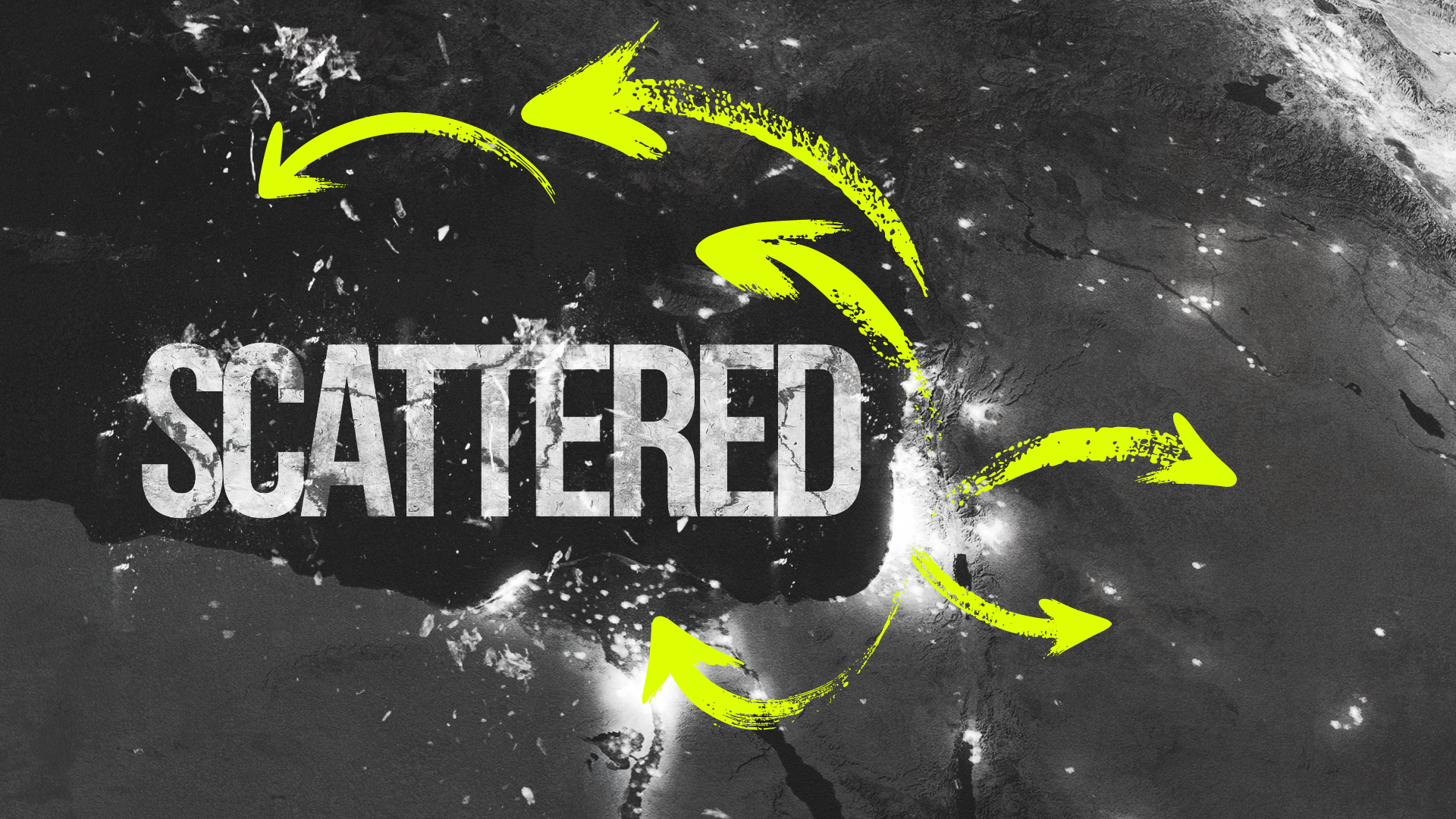 Scattered: Week 2 (Sermon Notes)
Big Idea: What comes to your mind when you think of sharing your faith? This weekend, Brad Sutton taught through one instance of an early Jesus-follower who told another man about Jesus. The two men were as different from one another as possible... and that's the point! In Jesus, every barrier that once kept people apart has been broken down. The challenge continues for us today to cross artificial boundaries and invite people in on the Good News.
Passage: Acts 8:26-40
Discuss It:
How do you manage the yellow traffic light? Time to speed up and get through, or slow down and stop?

Read Acts 8:26-40

. In taking an honest inventory of our lives we might sometimes say that we want to experience God, but without actually walking with Him. Philip immediately followed the Spirit's leading (Acts 8:27) to leave his home base in Jerusalem and go to a desert place, for reasons he did not fully understand yet. And God produced an extraordinary outcome. Share about a time in your life God has done something extraordinary when you were faithful, even though you were unsure of the outcome at the time.

Who directs Philip to this encounter (8:26, 29, 39)? Do you think God does this today? Would you say you are sensitive or insensitive to God's direction? How do you become more sensitive?

The Ethiopian was reading a passage of scripture that he didn't understand. What do people today find puzzling in the Scriptures? Think of particular ticular people you know and the questions you have heard them ask.

When invited, Philip climbed into the Ethiopian's chariot and rode along with him (v. 31). The ride gave the Ethiopian the opportunity to ask questions and gave Philip the opportunity to provide answers. How can you figuratively get into someone's chariot and ride along so that you have opportunity to tell the good news about Jesus Christ?

What additional circles or networks of people that you aren't already a part of (interest groups, ethnic groups, social groups, geographic groups, etc.) might you have the opportunity to influence with the good news?
Apply It:
What is the one thing you need to take away from this study?

What will help you remember it?
Is there anything that needs to change in your thinking, actions, or relationships as a result?