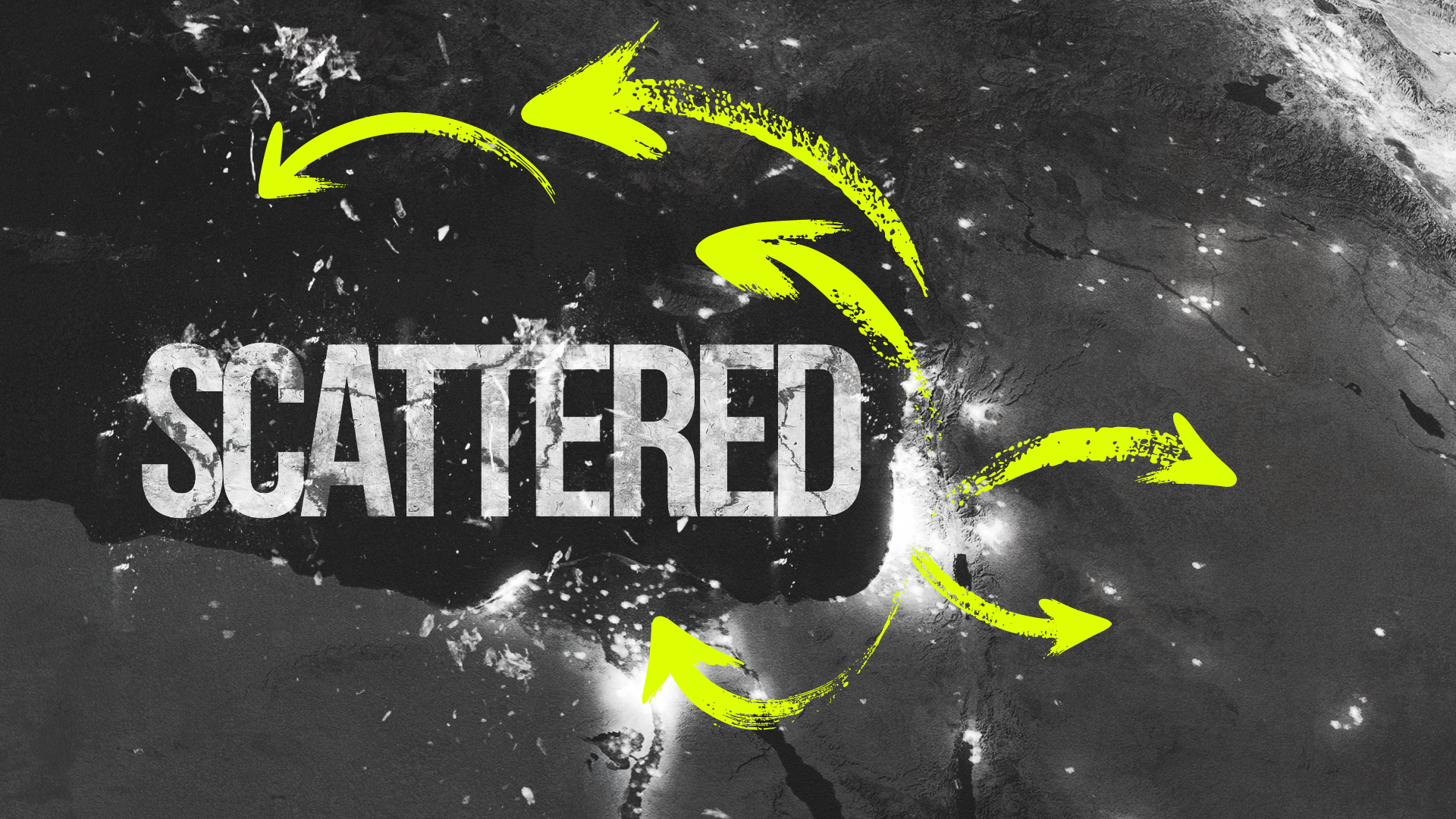 Scattered: Week 5 (Sermon Notes)
Big Idea: In a dramatic move, God showed the apostle Peter that no one is "unclean," that is, outside the boundaries of God's acceptance. To this day, many of us struggle to live as though that principle were true. Yet, God is still working through his church to break down any boundaries that would separate people from finding their place in the community of the church.
Passage: Acts 11
Discuss It:
As a child, were you prohibited by your parent (as Ben was) from eating sugary cereals on weekdays? Or do you recall other "food rules" in your family?

Instead of reading the entire story, ask if someone in your group can summarize what happens in Acts 11.

In Acts 11:17, as Peter explains his new understanding that salvation through Christ is open to everyone who believes and not only the Jews, he says "who was I to stand in God's way?" Most of us know what it's like to stubbornly keep doing certain parts of our life our own way, instead of giving in to what we knew was God's way. Can you think of a time when that kind of change was hard for you?

Our job is not to judge someone else's heart; that is God's job. When someone we work or live with fails to meet our expectations in words or actions, we can fill that gap of information with either trust or suspicion. Can you think of a time when a relationship was healed (rather than hurt) when you or someone else decided to talk about the gap in trust and to restore your relationship through better understanding?

"When we rationalize, we may believe rational lies!" What is a "rational lie" that believers may choose to believe—but it goes against biblical truth? Where do you think we are often tempted to believe "rational lies" that the world tells us is truth?

In Acts 11:18, the people stopped objecting to Peter's actions and began praising God. They relied on God for truth and for salvation. Do you remember the moment when you first relied on God and the sacrifice of Jesus for your salvation? If you haven't experienced that moment yet, you can pray anytime and begin your new eternal life of faith by asking God to forgive your sins and make you HIS CHILD as you rely on Him for salvation through Christ. As your church pastors and leaders, we will be glad to encourage and help you grow in your new faith!
Apply It:
What is the one thing you need to take away from this study?

What will help you remember it?
Is there anything that needs to change in your thinking, actions, or relationships as a result?